Join the thriving UK Solar Industry
As the world shifts towards a low-carbon future, the demand for clean energy sources is increasing. One of the fastest-growing areas of renewable energy is solar power, which has seen tremendous growth in recent years.
As a thriving sector, Solar's potential has been recognised by the Mayor of London, who has created the 'Solar Skills London' program to help support residents in finding rewarding careers in this industry.
Moreover, the UK Government's recent paper 'Powering Up Britain' references Solar Energy UK's work on the 'bootcamps' being run under the Solar Skills London project as part of a broader initiative to address workforce skills needs in key low carbon sectors – this will feed into the Government's forthcoming Net Zero Skills and Workforce Action Plan.
But did you know by 2035, the solar industry is expected to support around 60,000 jobs in the UK? According to our latest data, that's up from around 7,000 in 2020 – representing a significant increase in demand for skilled workers in the sector.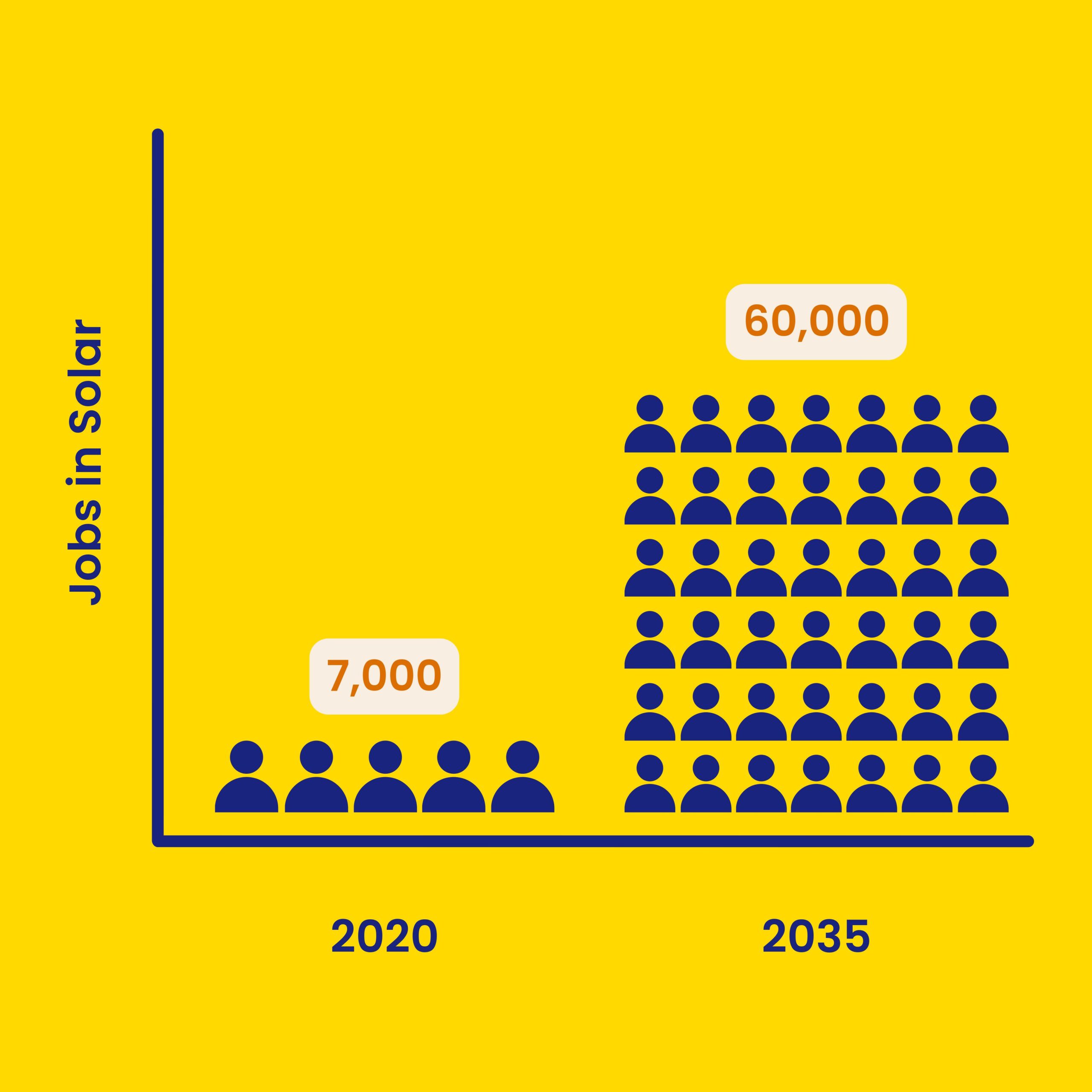 So, if you are looking at career paths to explore, the solar industry has many, depending on your strengths and interests. You can enter the sector straight from school, study to become an electrician or specialise in solar by joining a solar company as an apprentice. You could also study for a degree in a relevant subject, such as electrical and electronic engineering or an architect degree apprenticeship. As part of its huge job diversity, the industry also offers opportunities for people with legal, human resources, computer science skills, communications and marketing, among others.
To continue to provide valuable information and resources to young individuals passionate about positively impacting the environment, Solar Energy UK and the Mayor of London have put together a Careers Booklet that provides an overview of the benefits of a career in Solar, including information on job opportunities, career growth, and industry trends.
We believe a career in Solar can be an exciting way to make a difference and help meet the growing demand for clean energy, and our 'Be Part of A Brighter Future' Careers Booklet is an excellent way to get started.
As the solar industry continues to grow, so will the opportunities for skilled workers in the sector. So why not join the clean energy revolution and become a part of this exciting industry today?