'Untapped potential' of commercial buildings could revolutionise UK solar power
Solar Energy UK and Department for Energy Security & Net Zero
26 May 2023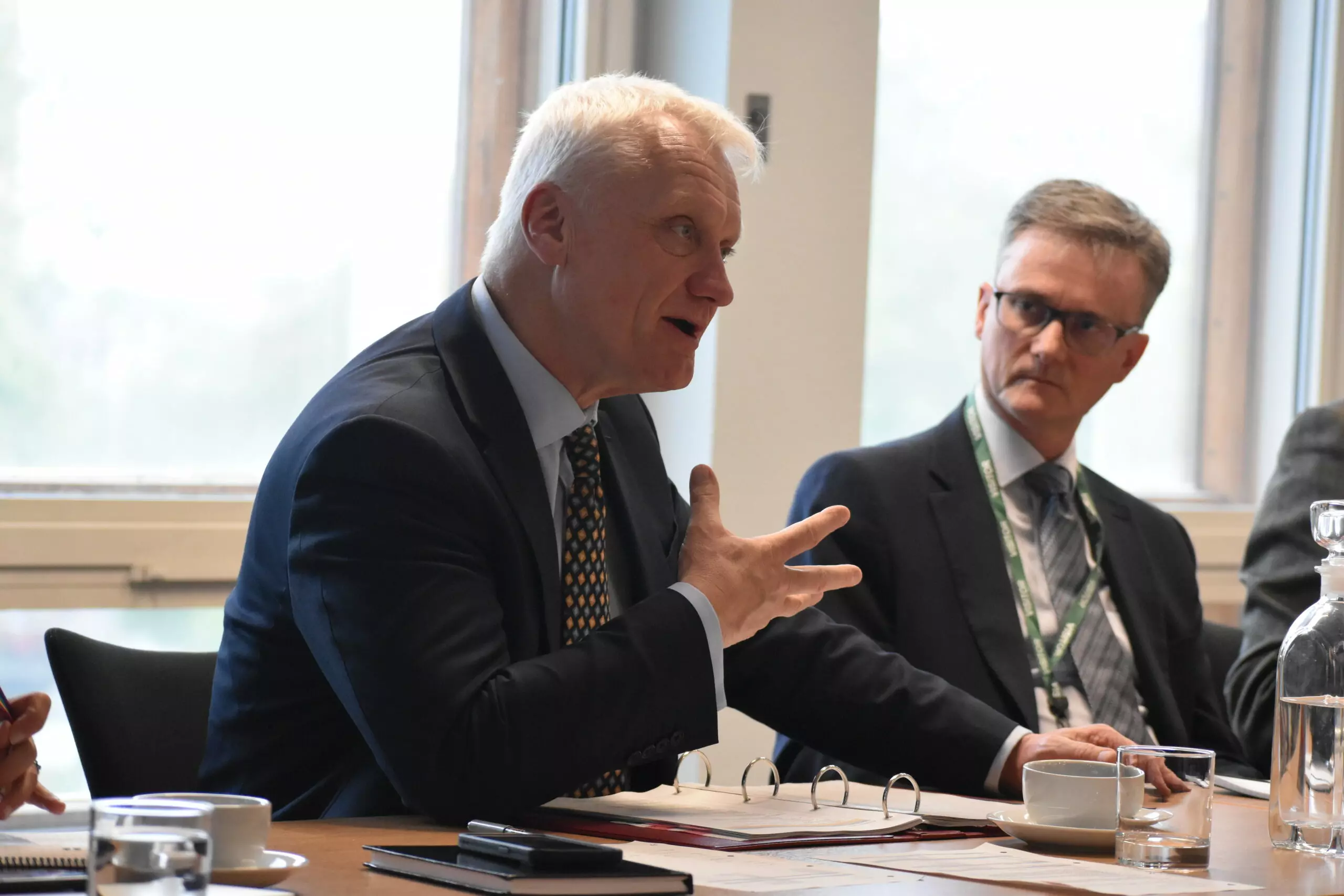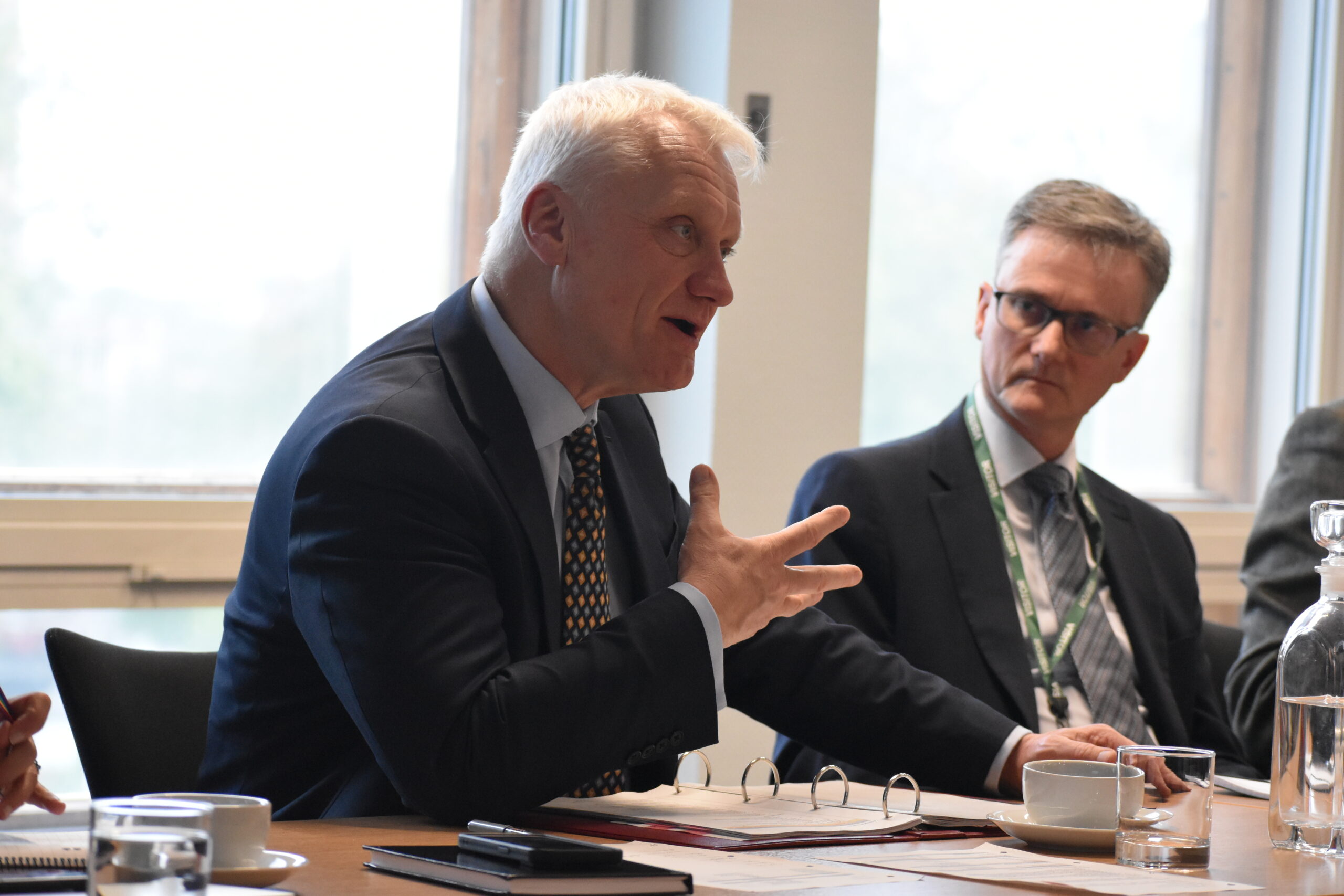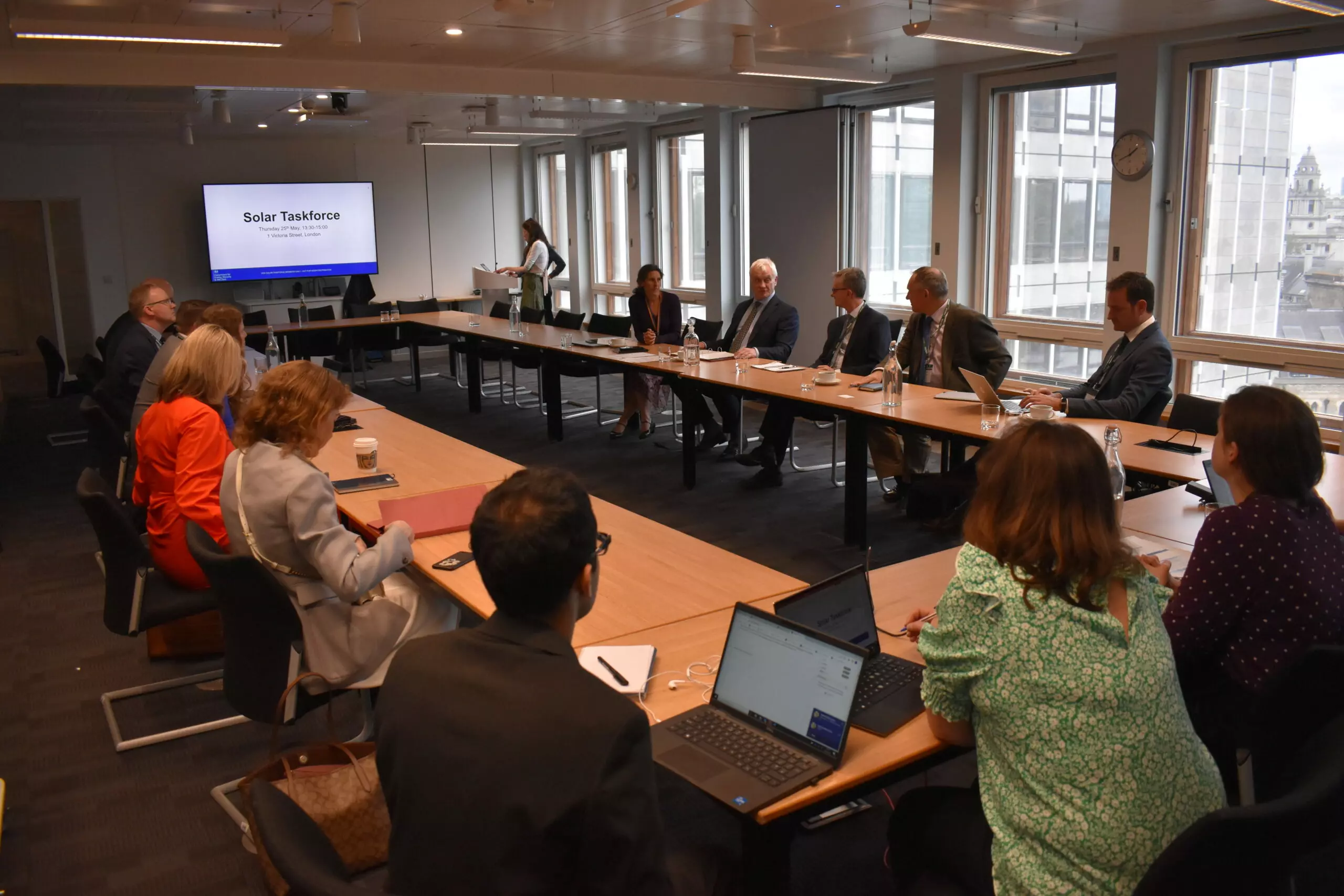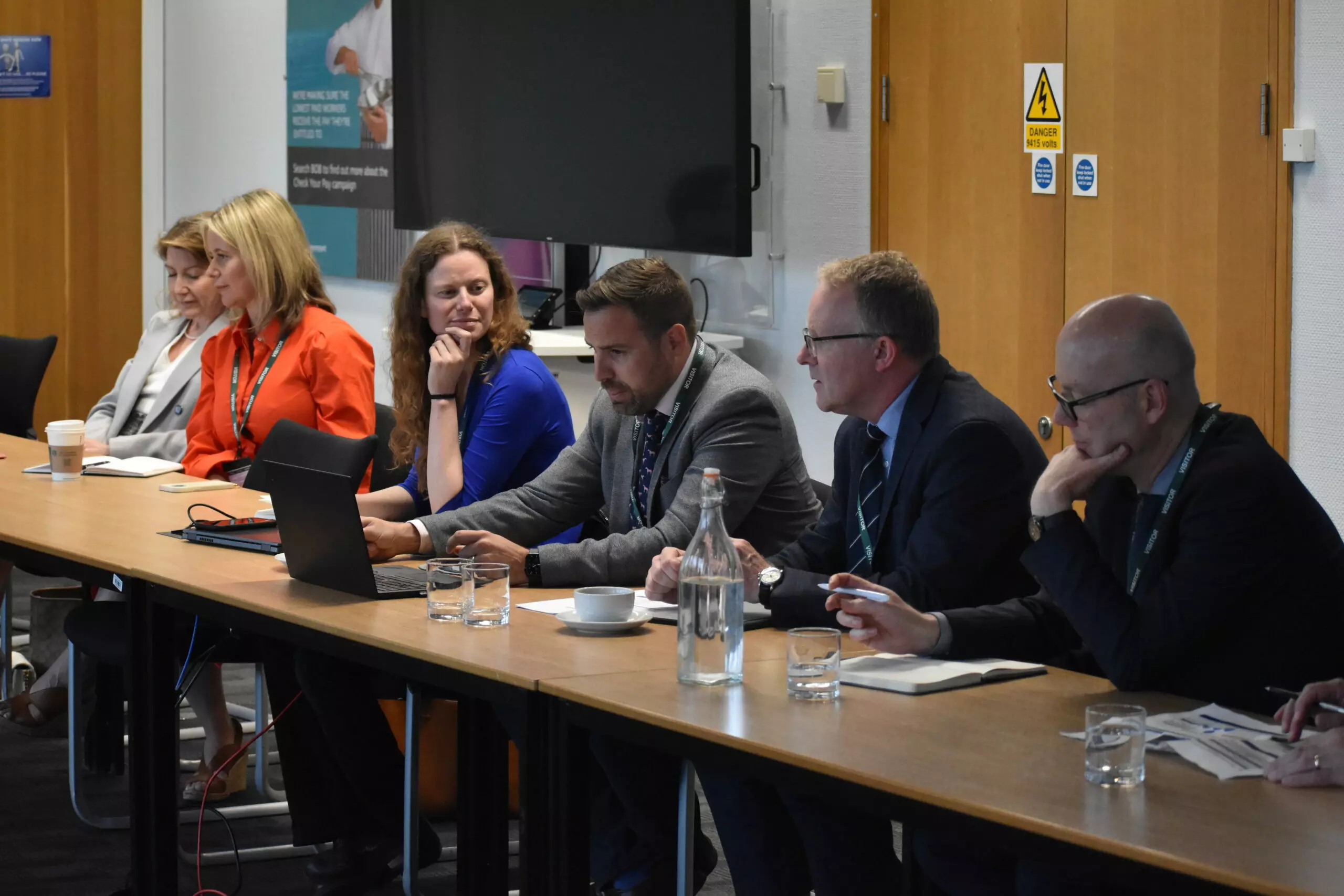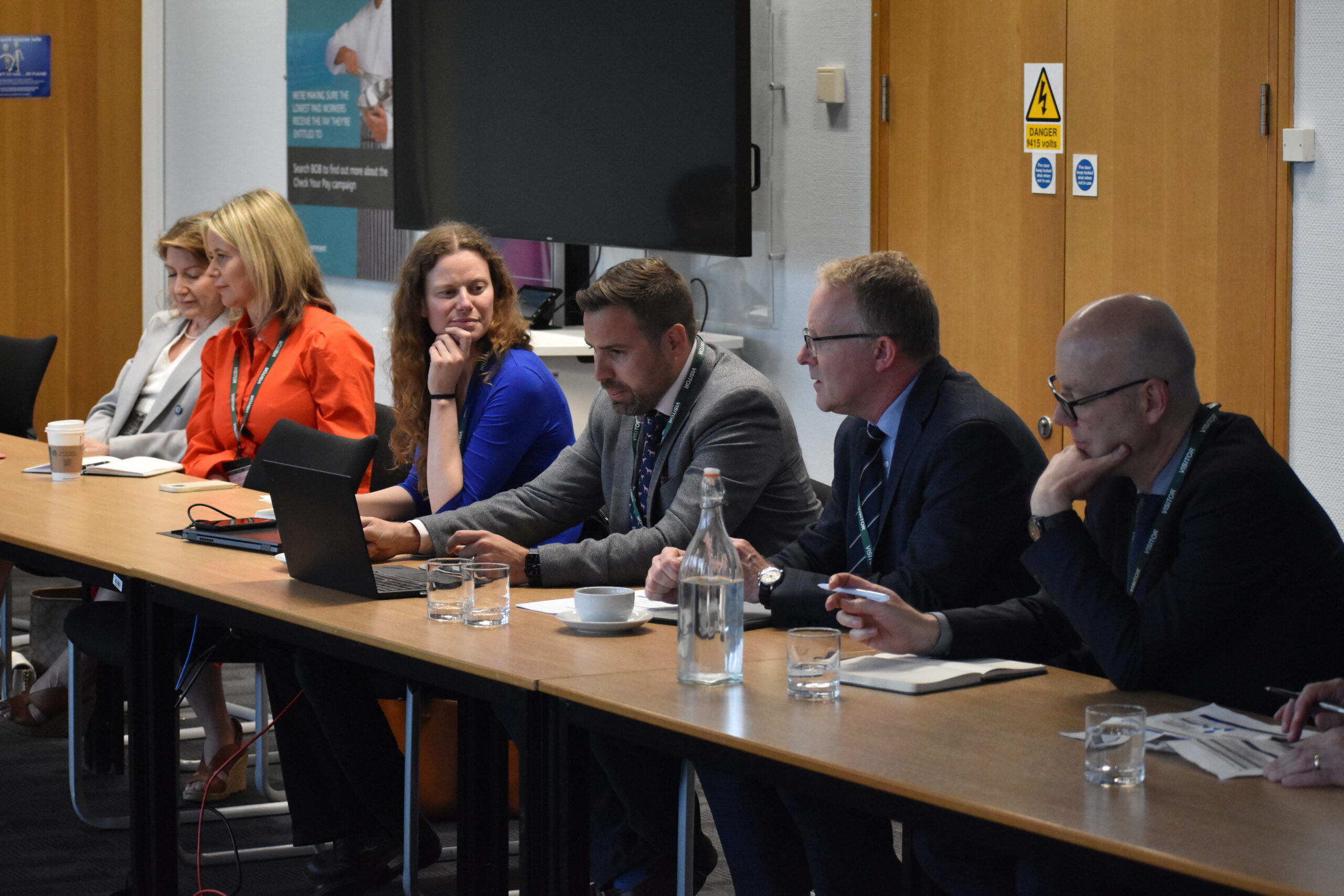 First meeting of new Solar Taskforce highlights untapped potential of commercial sites for solar
Taskforce to drive forward actions needed to meet Government ambition for 70GW solar power by 2035
Focus on cutting costs of installation, boosting British skills and jobs and improving grid access to support in solar power revolution
Schools, warehouses and car parks could be at the forefront of a revolution in affordable solar power, under plans discussed at the first meeting of the Government's new Solar Taskforce today.
The Government has a clear target to increase solar capacity by nearly fivefold to 70GW by 2035 as part of wider plans to power up Britain with cleaner, cheaper and more secure energy sources.
Even when this is met, the UK would be using only a very small proportion of its land mass for solar panels.
Already over a million UK homes have solar panels fitted to their roofs, providing reliable energy for homes across the UK while significantly reducing consumer bills and creating thousands of high skilled jobs across the country. However, the taskforce, led by Energy Minister Graham Stuart and Solar Energy UK Chief Executive Chris Hewett highlighted the untapped potential of commercial buildings, schools, warehouses and car parks.
The Government pledged to establish a taskforce to drive the further growth of solar power as part of Powering Up Britain, accepting the recommendation made by Chris Skidmore in his Independent Review of Net Zero, identifying how the UK could meet its net zero commitments in an affordable and efficient manner.[1,2]
Minister for Energy Security and Net Zero Graham Stuart said:
"Households across the UK are already doing their bit to provide cleaner, cheaper and more secure energy sources with the solar panels on their roofs – but with acres of rooftop space on car parks and supermarkets in every community, we can be doing even more.
"This new dedicated Solar Taskforce will have a laser-like focus on cutting the costs and breaking down the barriers to harnessing the power of the sun in every way we can, all while using a small fraction of this country's land.
"Doing so will make a significant contribution to boosting our energy security, cutting people's bills and providing long-term jobs."
Chris Hewett, chief executive of Solar Energy UK and co-chair of the Solar Taskforce, said:
"Installing rooftop solar power, whether at residential or commercial scale, is one of the best investments available, offering dramatic savings on energy bills and the opportunity to be paid for sending excess power to the grid. The benefits can also be greatly enhanced by adding a battery storage system.
"Solar is the most popular form of power generation amongst the British public and consumer demand has never been higher, though the rate of rooftop installation must double to help hit 70GW by 2035. The number of solar farms will also have to increase significantly. I am delighted we now have industry leaders working directly with the Government to resolve the stumbling blocks and maximise the benefits that solar energy offers to the nation."
Part of the discussion at its first meeting was how to drive more rooftop installation, such as enabling cost reductions for households and businesses looking to install solar panels, so that even more can reap the benefits of solar power such as reducing their bills.
This would come on top of solar panels on the ground – with the taskforce united that the solar and farming sectors can support each other in meeting energy security goals and maintaining our country's food security.
The taskforce also discussed plans to:
Publish a solar roadmap in 2024 to drive forward the actions needed to deliver the UK's ambition to increase solar capacity by nearly fivefold by 2035;
Upskill and expand the solar workforce to meet increasing levels of demand, while creating well-paid long-term employment opportunities for Britain; and
Identify opportunities to secure resilient supply chains within the global market, helping to generate opportunities for UK businesses to export their expertise around the world.
The taskforce will be supporting the UK's solar industry at a time when it is going from strength to strength:
Over 99 per cent of the UK's solar capacity – both on the ground and on rooftops – has been installed since May 2010 – equivalent to powering nearly four million homes;
In 2020, the solar industry supported 11,500 jobs across the country – with that figure now expected to be even higher; and
In March this year, the industry installed solar panels at over 17,000 sites – around 800 each working day.  If this continues, there will be 230,000 installations in 2023 – beating the current record set in 2011
Chief Executive of renewable energy standards body MCS Ian Rippin said:
"The growth we've seen highlights the appetite for solar PV and does give some insight into the growing reliance on home-grown energy in the UK. More people are turning to renewable solutions to generate their own power at home and it's great to see increasing levels of confidence in solar."
[1] Powering Up Britain: Energy Security Plan
[2] Mission Zero: Independent Review of Net Zero
– ENDS –
Editor's notes:
The Solar Taskforce is on gov.uk here.
The taskforce's membership includes the heads or senior officers of:
Renewable energy standards body MCS
Commercial-scale developer Evo Energy
Solar investor NextEnergy Capital
Energy supplier and solar farm developer EDF
International solar business Lightsource BP and leading distributor Segen
The UK Infrastructure Bank and;
The Energy Networks Association.
Annex
Among the Solar Taskforce's specific objectives will be mapping the opportunities for large-scale deployment on the public sector estate, which offers a significant opportunity to cut expenditure on energy bills. Identifying options to mitigate upfront capital costs for residential and commercial rooftop installations and ensuring that sufficient skilled staff are available to keep pace with rising deployment are also on the list.
The current annual record for small-scale rooftop solar power systems was set in 2011, when a total of 203,120 installations were registered with MCS. The feed-in tariff scheme available at the time created the market, stimulated demand and slashed costs, laying the groundwork for today's subsidy-free, multi billion-pound solar industry.
This current estimation of 230,000 installations for this year would raise the number of solar roofs from 1.24m to 1.47m. The figures exclude larger-scale systems over 50kW, such as those mounted on warehouses, supermarkets and factories, and solar farms – sectors of the market that are also booming. Even if the pace of growth levels off, the industry still expects to see more than 200,000 of these systems set up in 2023, with MCS registering more than 54,000 in the first quarter of this year alone.
Overall solar capacity now is thought to be approaching 16 gigawatts, with perhaps 17GW set to be reached by the end of the year.
For more information or to request an interview, please contact:
Gareth Simkins, Senior Communications Adviser
news@solarenergyuk.org | solarenergyuk.org