Solar Energy UK Webinars
May | The Commercial Benefits of Onsite Solar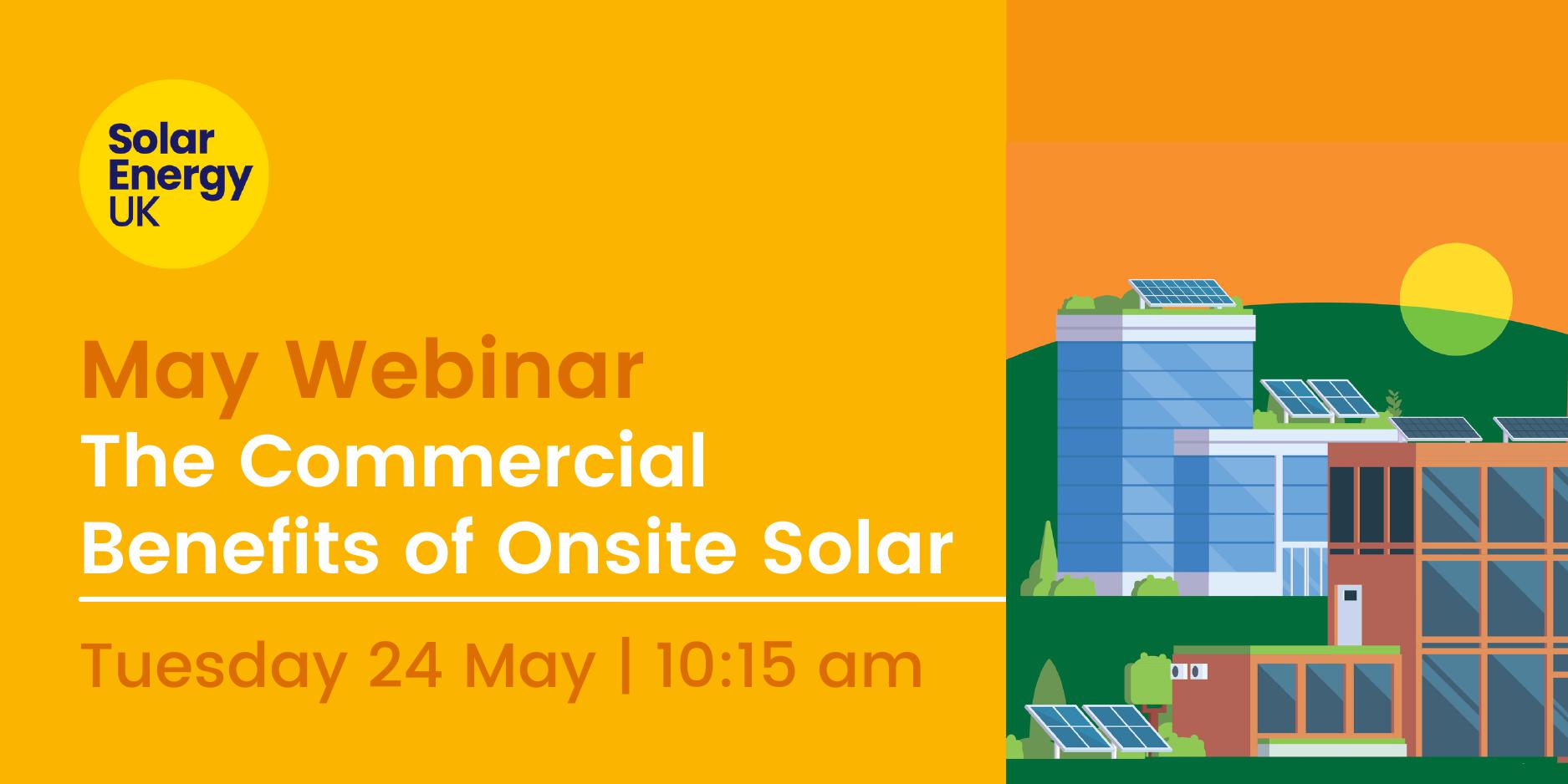 Join us on Tuesday 24 May at 10:15am for our webinar on commercial opportunities for solar, aimed at corporate buyers of FTSE 350 companies and top UK businesses. The session is an excellent occasion to bring together buyers and sellers of clean energy to explore opportunities for procurement and purchase agreements.
The webinar will expand on our recently launched Corporate Buyers Guide which provides an introduction for corporate energy buyers interested in onsite solar photovoltaic (PV) power and solar heat generation. Now more than ever, is the time for businesses to transition to renewables and include solar in their energy mix to hedge against rising gas prices and the threat of climate change.
April | Solar's Contribution to the Natural World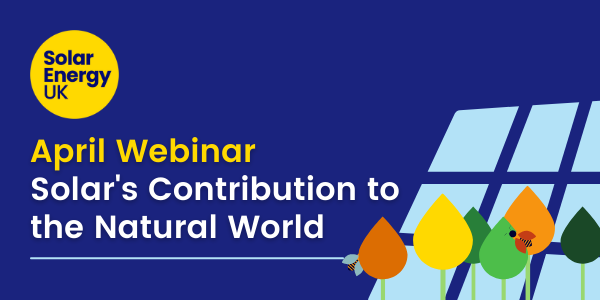 In April's edition, we covered the commercial benefits of onsite solar power projects. Our Policy Manager Kevin McCann was joined by both sponsors and contributors of the report to answer common questions and explain why commercial solar is experiencing record growth in the UK.
In the second half of the session, we launched our natural capital best practise guidance which seeks to highlight the biodiversity opportunities of solar farms from site design through to decommissioning. We also welcomed Naturesave who will be launching a complementary document looking at habitat creation on community solar farms.
March | Business Rates
Our March webinar looked at changes in the business rates regime. As usual, we provided an update on the latest policy developments across the sector. We were then very pleased to be welcoming Thomas Kinsey from Gerald Eve LLP to provide a detailed update on changes to business rates, for both rooftop and utility scale projects.

This follows the excellent decision announced in the Autumn to exempt onsite solar in England from business rates from 2023, which Solar Energy UK spent several years calling for. Gerald Eve have extensive experience in this area, and have provided detailed input to Solar Energy UK advocacy on the topic, most recently including our submission to the Treasury / DLUCH consultation on the technical details of the change announced in October.
February | Solar Financing & Grid Connection Challenges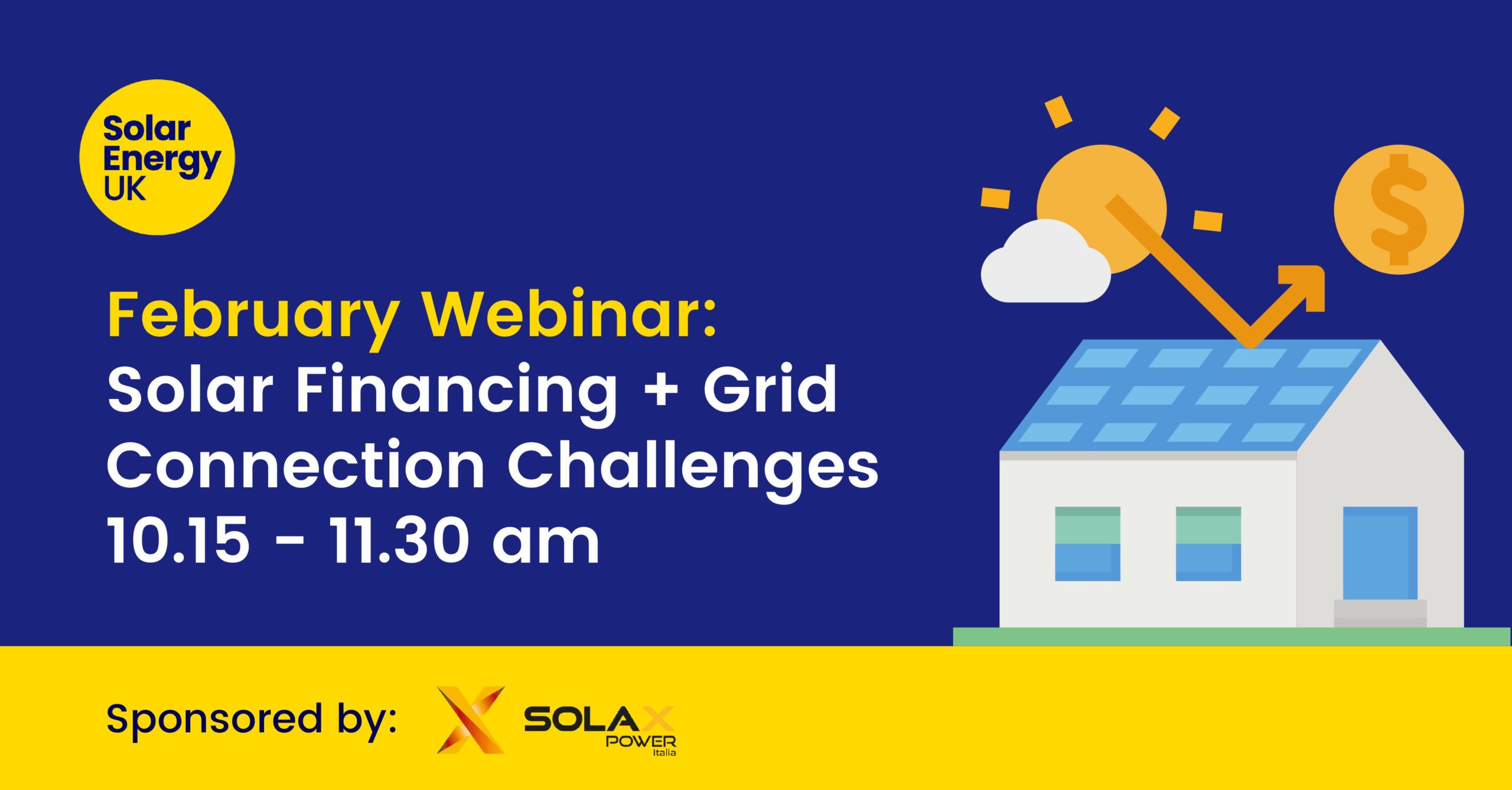 In February, we covered two key themes affecting our members and the wider industry at the moment sponsored by SolaX Power. During the first half, we addressed common misconceptions around the cost and value of solar, by providing greater analysis on residential financing models, including new builds.
The second half of the session unpacked separate reports on grid issues including delays, refusals and restrictions on connection offers, before examining near terms solutions with a panel of leading experts. If you're interested in viewing a recording of this webinar or have any queries please contact Sabine McGinley.
January | 2022: A Bright Future for Solar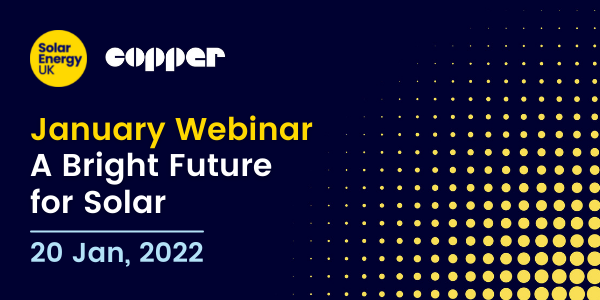 In January we hosted our first webinar of 2022 with a glance at the year ahead. We examined new opportunities and existing challenges in the residential rooftop market. We also launched our new report with Copper Consultancy on research into public attitudes on solar farms
If you're interested in viewing a recording of this webinar or have any queries please contact Sabine McGinley.