Solar Quality 2021 | 7-8 December 2021
Online event: Bringing together the O&M, Asset Management and EPC community.
Solar Quality is back digitally for the sixth year running over two days, bringing together over 700 experts from the fields of O&M, Asset Management and EPC to explore the latest in quality management, best practice, risks and opportunities.
The solar industry has experienced spectacular growth over the last decade and looks set to triple current capacity by 2030 in parts of Europe, including the UK. While the market takes advantage of this unprecedented opportunity for growth, the challenge now is how to ensure the long-term quality of assets.

Welcome and opening plenary with update on best practice 09:00 – 10:30 GMT, 10:00 -11:30 CET
This session will welcome participants and give an overview of what has happened over the last year in solar quality management, the topics that will be covered during the conference and the latest changes in best practice guidance.
Adele Ara, Head of Global Business Operations, Lightsource BP
Matt Black, Chief Operating Officer, Solivus
Alden Lee, Head of Solar Department, ABO Wind
Elizabeth Reid, Energy & Defence Projects Partner, Bird&Bird
Ralph Gottschalg, Head of Fraunhofer Center for Crystalline Silicon Photovoltaics, Fraunhofer-Center für Silizium-Photovoltaik CSP
Andrea Viaro, Head of Sales EMEA, Stäubli Electrical Connectors AG
Moderator: Steve Williams, Founder & Managing Director, Clean Solar Solutions Ltd
Solar + Storage Assets: Toward a benchmark for O&M excellence 11:00 – 12:00 GMT / 12:00 -13:00 CET
O&M services for solar & storage installations will play a decisive role in enabling the industry to respond effectively to growing power and electricity demand. This session will explore the latest thinking on optimising solar & storage's contribution to demand-side response.
Elizabeth Reid, Energy & Defence Projects Partner, Bird & Bird
Mariyana Yaneva, Head of Sales and Marketing, Renergy Ltd
Matt Harvey, Director of Operations & Maintenance, Anesco
Michael Wild, Vice President Global Service, Sonnen
Moderator: Elizabeth Reid, Energy & Defence Projects Partner, Bird & Bird
Innovations in AI and data-driven quality management 14:30 – 15:30 GMT / 15:30 -16:30 CET
Advanced technology and analytics are rapidly enabling significant improvements in the performance and quality management of components and systems across distributed and utility-scale solar assets. This session will explore the latest methods, exploring the work of the TRUST PV consortium in using data from across to value chain to inform AI-driven decision-making.
David Moser, Group Leader – Photovoltaic energy systems, EURAC Research
Will Hitchcock, Founder and CEO, Above surveying Ltd
Hannes Schütze, Data Analyst, Greentech
Julien Deckx, Product Manager, 3E
Luis Ramon Castillo, Solution Manager, Huawei
Moderator: David Moser, Group Leader – Photovoltaic energy systems, EURAC Research
Maintaining quality over the solar asset lifecycle 09:00 – 10:00 GMT / 10:00 -11:00 CET
With component technology fast evolving and manufacturing ramping up to meet the demand for larger solar projects and pipelines, it's more important than ever to maximise component quality and minimise the risks of degradation and failures on site. Our expert panel will consider how developers and EPCs can improve due diligence, monitoring and assurance.
Joerg Althaus, Segment Manager – PV Power Plants, TÜV Rheinland Group
Raffaele Fait, Global Key Account Dept, Executive Director, Huawei
Robert Harley, Director, Helios Solar Operations & Maintenance Ltd
Michael Heidenreich, Senior Sales Manager Projects, GoodWe
Frederic Dross, VP of Strategic Development, STS
Moderator: Cam Witten, Head of Polcity, Solar Energy UK
Multiple land use benefits: solar and biodiversity 10:30 – 11:30 GMT / 11:30 -12:30 CET
Solar parks are uniquely placed to provide both clean energy and ecological improvements. In this session, we will explore how utility-scale installations can be best managed to preserve and enhance natural capital, while bringing performance and operational benefits. Experts at the forefront of this emerging field will explain how to make the most of this opportunity en route to net zero.
Sulwen Vaughan, SPV Director, NextEnergy Capital
Guy Parker, Founder and Co-director, Wychwood Biodiversity
Tom Clarkson, Managing Director, Clarkson & Woods Ltd.
Moderator: Chris Hewett, Chief Executive, Solar Energy UK
With over 700 delegates and some of the industry's most influential thought leaders, Solar Quality 2021 will be a unique event and is sure to be one of the highlights of your diary this year. Register now for your free ticket!
Thank you to our sponsors of this years #SolarQuality2021:
Organised by:
Gold sponsor: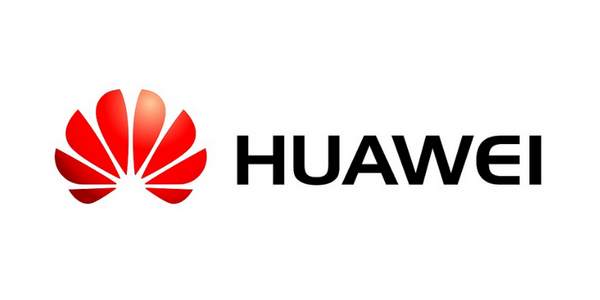 Media Partners:
For sponsorship enquiries please contact: